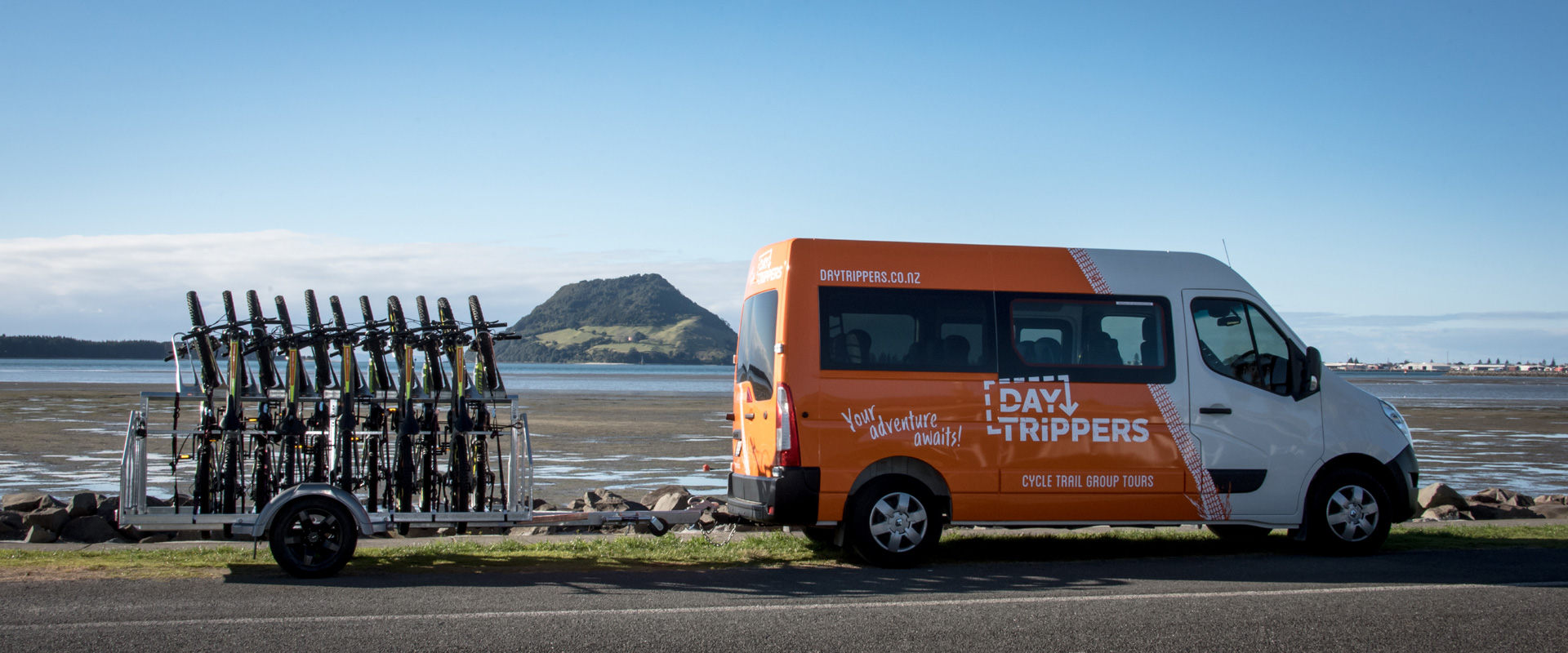 Never pass up an invitation to ride, your adventure awaits at DayTrippers
- Miles Johnson (Owner/Guide)
HELLO AND WELCOME TO DAYTRIPPERS

I have heard it said many times if your work is your passion, you will never work a day in your life – every day will be your playground!
"DayTrippers" has been founded to share a passion of riding bikes with local & overseas tourists, whilst showcasing the beautiful Bay of Plenty region.
Our tour business will provide single day riding trips using the latest Giant Fathom 3 electric mountain bikes to explore amazing scenery, eat healthy foods, enjoying fun & friendship.
Cycle trail based day trips are our speciality, we have tours for our locals, NZ & overseas tourists, Cruise Ship passengers or your work team.
Contact us at DayTrippers to plan your adventure.
We love riding bikes but more we love the joy it brings you guys as our guests. We always see happy faces and that is why we do it!